Spa Party
This class is taught by: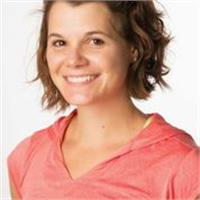 Carrie Rice, a mother of 3, taught as a Warrick Co. Educator for 6 years, is an AFPA Certified Childrens Fitness Specialist, RYT (200 hr Registered Yoga Teacher), RCYT (95 hour Childrens Yoga Teacher) and has over 10 years of cheerleading and dance team coaching experience. Carrie is also a faculty member at the Youth Yoga School. She has a love for yoga and its power to relax, challenge, empower, and energize both adults and youth. She enjoys educating kids through yoga games, songs, stories, dance, and just plain fun! She is loves sharing her love of yoga at Livewell.
The party begins with a few yoga games followed by a craft where each guest can make their own bath salts. The yoga continues with a few more partner poses before slowing down for several calming restorative poses with props (bolsters, blankets, and blocks) and music. Aroma therapy, sparkle temporary tattoos, and cucumber eye treatments are also part of the fun.