Rebecca Douglas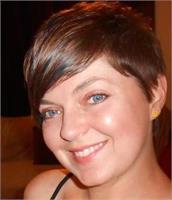 I am a 200hr certified yoga teacher thru Evansville Yoga Center. I love yoga because it helps in every aspect of your life if you let it! My work of teaching yoga is like receiving an amazing gift everyday! I get to witness the journey of my students as they heal from things like depression, fatigue and stress. I get to see them grow in their practice and see their bodies grow stronger and more flexible. Fostering an atmosphere that encourages creativity and friendship are my hopes in the classroom. I am a mother, a grandmother, a lover of people, nature and books.
Rebecca Douglas instructs the following:
Placing an intention on our yoga practice and making mindful movements can help us live in a place of self awareness, a place where we can tune into our self, our purpose, our path. This is a restorative practice with gentle movements, yoga massage, and positivity!




Flow-based Hatha Yoga links the postures practiced in a regular Hatha class into a sequence of movements that "flow" with the breath in a more vigorous series. Flow-based Hatha Yoga or Vinyasa involves moving from one posture to another with very little rest in between and creates a strong cardiovascular workout.




This style of yoga is all about using props. The gentle postures are held for longer periods of time to initiate deep relaxation of the body, mind and spirit. Slow Restorative Yoga is beneficial to anyone living in this fast paced world and particularly a great way to decompress after a stressful week. Beginner friendly.